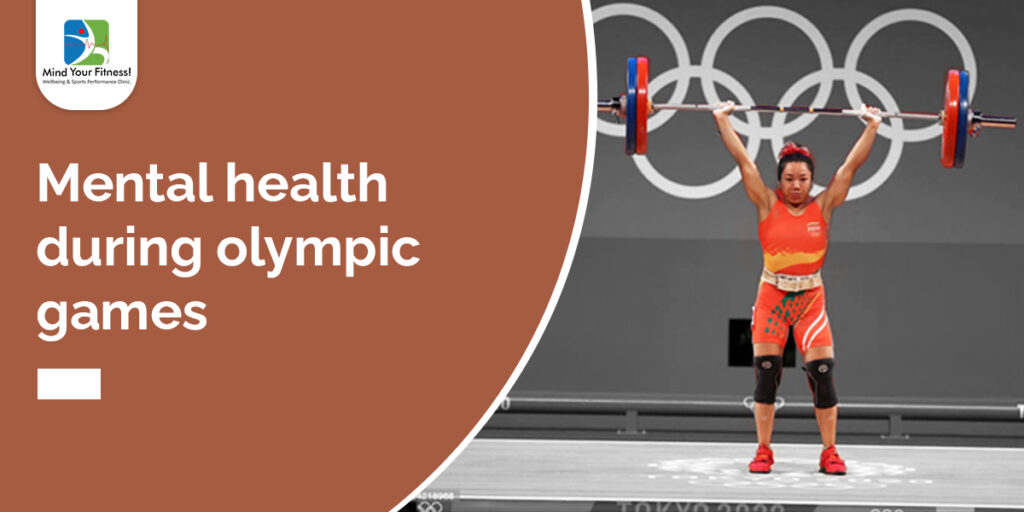 In week 1 of the Tokyo Games, it's clear that just arriving at this point for some of the world's greatest athletes was more of a mental health challenge than it was a physical one. From Michael Phelps's candid disclosures about his struggles with depression following the Olympic Games London 2012, to Abhinav Bindra's struggle with the success attached to the gold medal he won. 
There has been an evolution — a profound evolution — in the discourse about athletes and their mental health. From Naomi Osaka to Simon Biles, all have addressed their mental health struggles. It's evident that the definition of mental toughness we once knew is changing. And this change is accelerating faster than ever as Coronavirus refuses to leave our lives. 
Chasing an Olympic dream has always appeared preserved for physical outliers, for those who can squeeze from their already astonishing bodies more strength, more speed, more stamina.
But as we head into what sums up to be the Mental Health Olympics, here's to the belief that tending to the mind is more imperative than training the body it leads. That may have been true a generation ago. In 2021, it's undeniable.
"When viewed within the context of the worldwide covid pandemic; increased protests against social injustices, inequities and systemic oppressions; the political unrest globally, the upcoming Olympics — from a mental health perspective — represent the most challenging environment in which athletes from across the globe will be asked to compete ," said William Parham.
In addition to the pressure of competition, measures targeted at diminishing the spread of the virus meant that athletes would have little opportunity to blow off steam. Human interaction will be discouraged, and competitors will be requested not to visit places other than venues, training centres, and their accommodation. The Olympic Village, where many events usually take place, will be a lot quieter. Athletes will be asked to eat meals in the main dining areas as quickly as possible, and alcohol may be banned. Their families will not be able to come to Japan to watch them compete. Such restrictions could lead to athletes feeling isolated. Olympics being the greatest sporting event ever, athletes need empathy, support, understanding to ease the sense of loneliness and the athletic demands they face.
IOC conducted a survey in May 2020, which disclosed that managing mental health and sports careers, as well as nutrition and diet, were the major challenges faced by athletes during the unparalleled time of the COVID-19 pandemic. Acknowledging the importance of mental health, the IOC published a Consensus Paper on Mental Health in 2019, this also led to the creation of a Mental Health Toolkit for athletes. Olympic athletes have more options than ever before when it comes to mental health support, especially those with the biggest federations. Beyond the heightened conditions brought on by the pandemic, it's about addressing the needs of a generation of athletes more comfortable with seeking help.
A clinic with services that include psychiatric counselling will be set up in the Olympic and Paralympic Village. But some countries are taking extra steps to keep athletes in a healthy state of mind. The British Olympic Association will be sending a mental health expert team to support athletes and staff. The mental health team will be led by a clinical psychologist and supported by a specialist in mental health, as well as a team of around 10 mental health champions, who have training and knowledge in this area. The Singapore delegation will also include three sport psychologists. The U.S. Olympic & Paralympic Committee are mentally screening every athlete before they take off for the Games. But there are other countries who do not have the luxury to send in a mental health team or professional due the restriction imposed on the numbers of people who can accompany a team.
With these measures it's certain that this year's Games will be an important one in recognition and acknowledgement of mental health issues. Recognition and reduction of the stigma so that athletes can get proper management and help when they need it. 
~ Authored by Varadayini Gorhe Sport Psychologist, Mind Your Fitness!
(Assisted by Triveni Kulkarni)